Along with our wellbeing personal care activities like hairdressing, shiatsu massage, chiropody and physiotherapy, Meadow Lodge care staff arrange a variety of in house activities on a daily basis.
From sing-a-longs to bingo, outings and entertainment evenings, even Tai Chi, our residents are encouraged to enjoy social activities, hobbies and leisure interests.
Many residents find their social circle increases and they become more active once they join us at Meadow Lodge.
You choose whether you join in or you may prefer to spend time in your room, or just plug in your own laptop, we fully respect that the choice is yours.
A number of residents enjoy spending time in the kitchen helping the cooks baking the cakes that will be served at tea time later that day.
Residents can take advantage of WiFi internet access and the use of the home's laptops whenever they wish.
In addition to a selection books kept at the home, residents can be assisted to visit the local library. Relatives and friends are encouraged and welcome to attend any social event at the home. We actively encourage residents to continue with all forms of social contact that they enjoyed before moving into the home and we will try to help you to maintain those if you like!
We still have relatives that visit the home to help with activities even when their loved one is no longer living at Meadow Lodge.
The well maintained garden can be reached directly from the dining room and provides a perfect setting for rest and relaxation. The garden has a summer house and potting shed for the use of residents. There are vegetable plots and extensive flower borders which can be used, or simply admired, by our residents.
Residents can also join in with the care of our chickens, help collect eggs or just be entertained by their antics.
To help our residents to get out and about, we have transport which has been custom altered to accommodate wheelchairs for outings and appointments.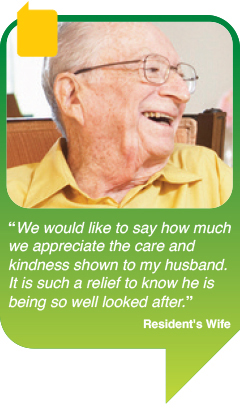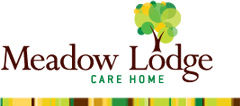 Broach Lane, Kellington
Near Goole DN14 0ND
Tel: 01977 662 899
Fax: 01977 663 103